We're missing the nice warm weather that we had been enjoying. Whenever it's nice and warm in the evening, I take the kids to the park on the way home from daycare. They love to run around and play and I like the fact that they get some of that excess energy out before it's time to go home and deal with dinner and bedtime. We're hoping this cold and rainy/snowy weather goes away soon and spring returns so we can get back to the playground!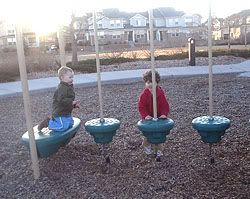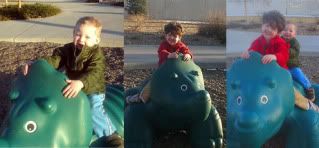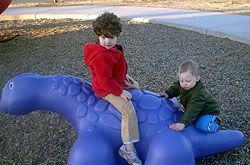 Haley looks like she's been watching too much America's Next Top Model... what a pose.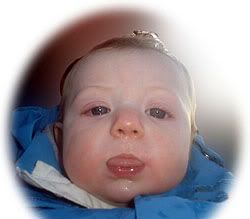 Brekken will be happy when he figures out the walking thing well enough to get out there with Haley & Preston.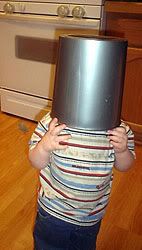 We don't always manage to work out all the silliness before we head home! (That's Preston underneath the trash can.)